Where are you in your journey?
Starting out, growing, scaling-up, moving on – the path is not always linear and most founders experience twists and turns along the way. No matter what point you're at or what services you need, we're here to help.
Preparing to raise
Articulate a clear growth narrative and get clear on metrics and models.
Support as you scale
Our specialists are ready to support you as you grow - all the way from laying the foundations of your structure to scaling and exit. Here are some of the most common ways that we work with high-growth startups throughout their journey.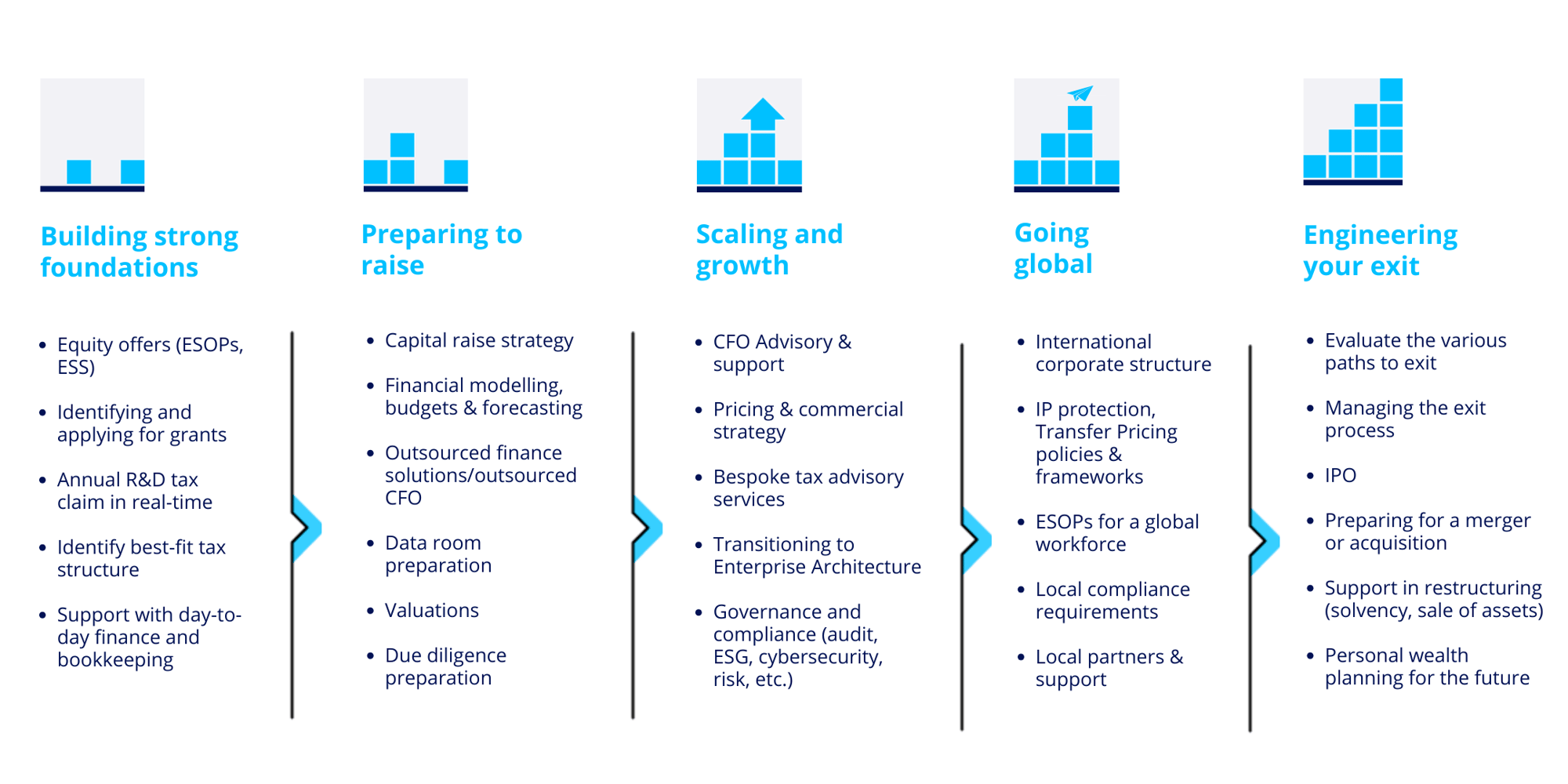 Stay Informed
Feeling time poor? Don't spend hours scouring the web for inspiration on how to move forward. Get the latest HGV insights delivered directly to your inbox.