How we help you in preparing to raise
Whether you're raising from VCs, family offices, angels or more, investors all have one thing in common: they want to see that you understand your business as well as your product. We equip you with the insights you need to articulate where you are and where you're going. From financial modelling to data room preparation and outsourced finance services, we're here to support you for your series A, series B, and beyond.
End-to-end services
After you raise capital, the stakes only get higher. We help you set up the right frameworks and processes to navigate your next phase of growth.
Accessible Pricing, flexible services
Access the skills you require at a price point that's designed for startups. Whether you want to scale up or dial down, we can flex to your needs.
trusted and experienced team
Our specialists have experience working with fast-growth startups just like yours, across a wide range of industries and stages of growth.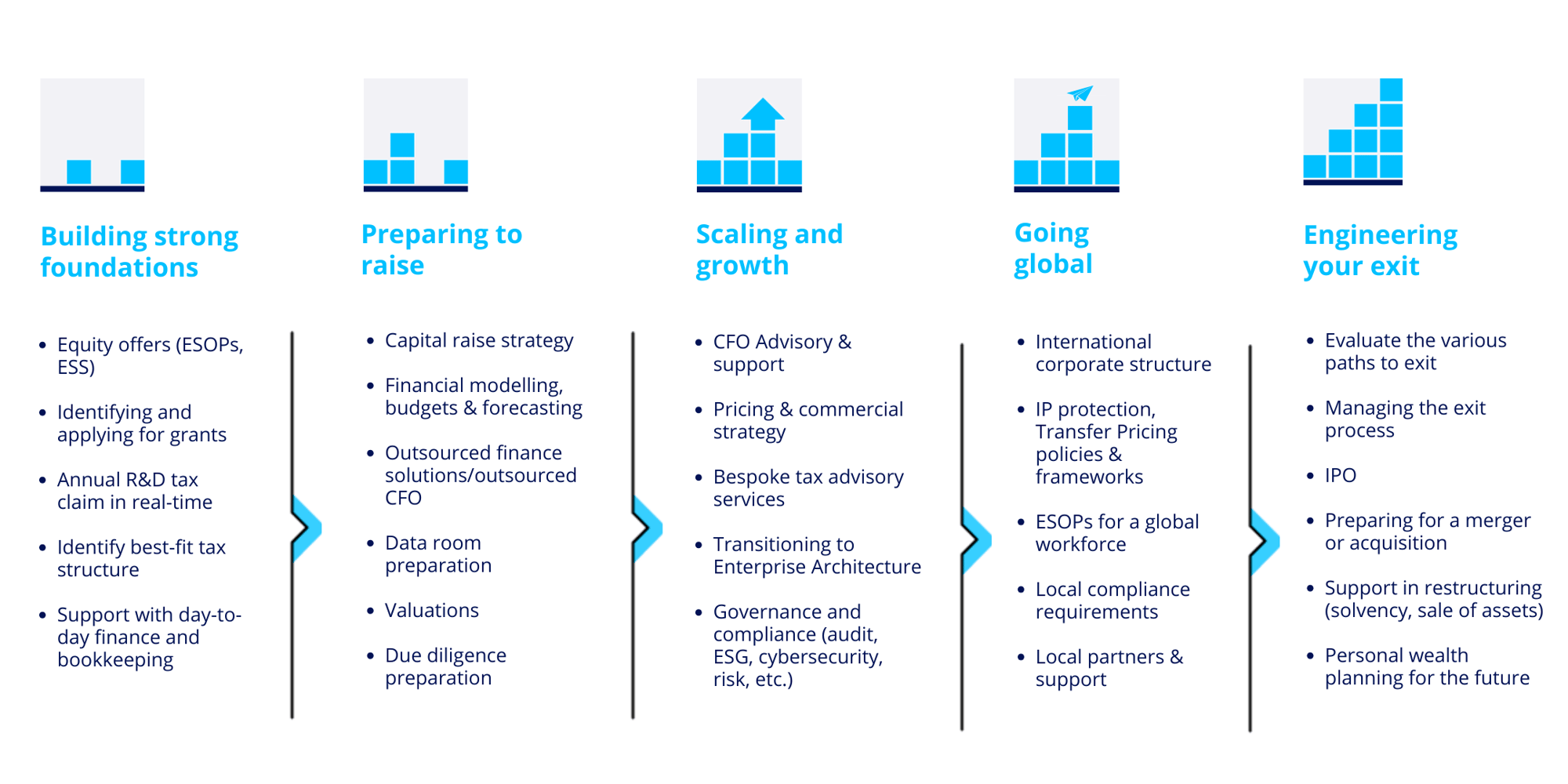 Stay Informed
Feeling time poor? Don't spend hours scouring the web for inspiration on how to move forward. Get the latest HGV insights delivered directly to your inbox.