It's no secret that the healthcare system is under enormous strain.
With a swelling population and ongoing impacts of COVID-19, there has never been a stronger call for a revolution in healthcare. And it was the call that united Nutromics' co-founders, Hitesh Mehta and Peter Vranes.
Meeting for the first time at a Strategyzer conference in 2017, Hitesh and Peter bonded over their shared experience of the limitations of a reactive healthcare system and their vision of a future where preventable deaths were just that: prevented.
The rest, they say, is history. Hitesh and Peter joined forces with a common goal: to shift the paradigm of healthcare.
The initial iteration of Nutromics focused on tracking dietary markers to improve nutrition. But all changed when Peter and Hitesh met Prof. Kevin Plaxco, the inventor of Nutromics' DNA sensor technology. That meeting, and their following conversations with clinicians, led them to a more urgent opportunity in in-vitro diagnostics.

MICRONEEDLES, MACRO IMPACT
At present, clinicians need to order tests for a patient, have a blood draw, then send the sample to a lab where it's processed. At the end of that process, the clinician receives a single data point showing where the patient was at that single, historical point in time. However, their conditions could have evolved in the space of hours or days, for example, if they have fast-moving conditions like sepsis. Clinicians may also need to source additional points of data, especially true in an ICU setting. This means they need to repeat the whole process over and over again – resulting in an inefficient system that delivers poor patient outcomes.
Nutromics addresses this with its breakthrough wearable diagnostic platform technology, which holds the potential to save millions of lives through continuous diagnostic monitoring.
So how does it work?
Nutromics' technology combines multiple DNA sensors with microneedles. Their wearable is a lab-on-a-patch. Instead of sending clinicians a single data point hours after the fact, Nutromics' patch tracks multiple, crucial targets continuously and in real-time – giving clinicians access to critical, personalised insights. Alongside these insights, clinicians also have access to trend information, which is critical for diagnostic targets that are changing rapidly, or for dynamic patient conditions.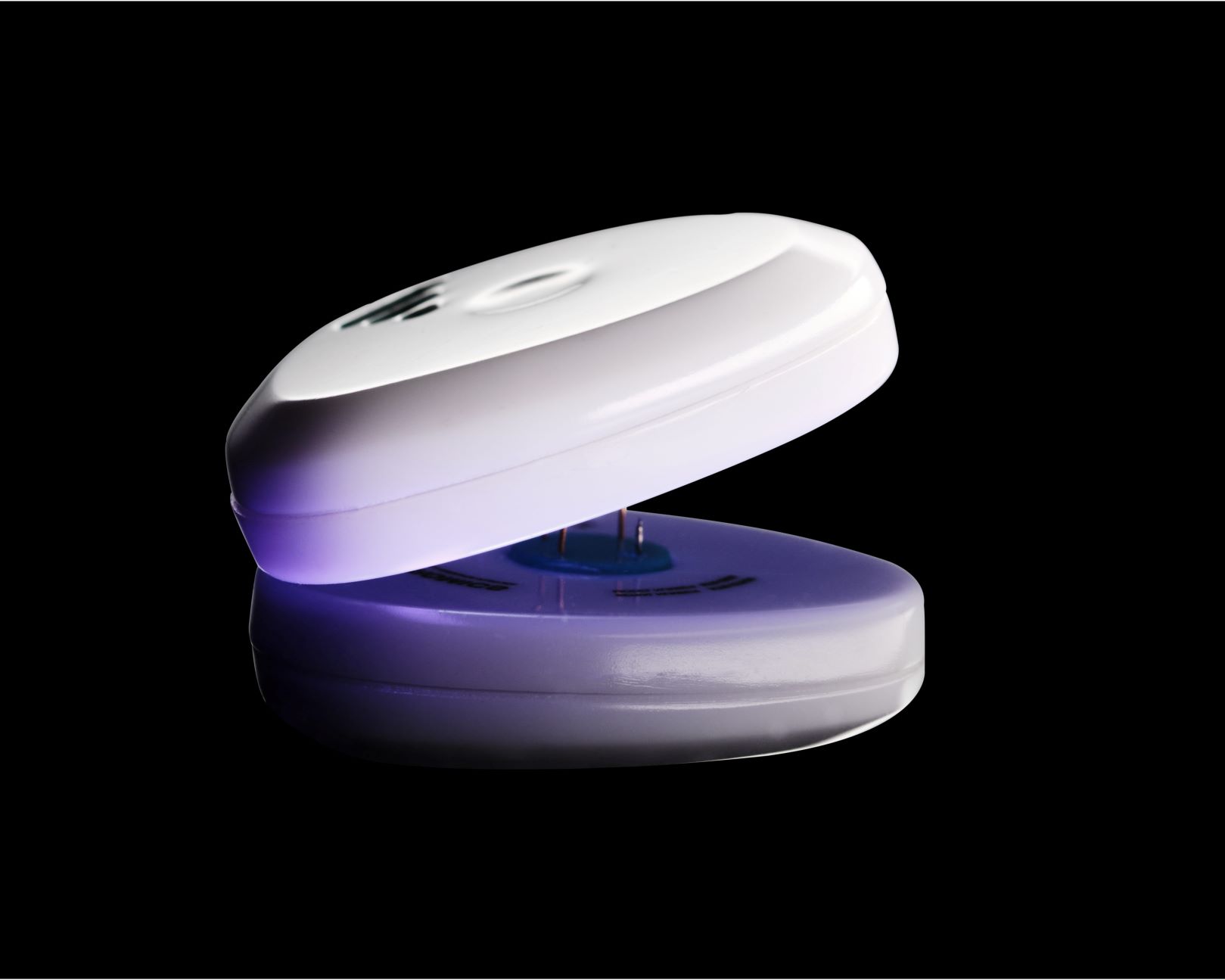 Photo: Nutromics
UNITED BY A COMMON PURPOSE
The journey to develop Nutromics' wearable diagnostic platform technology has been immensely fast – but both Hitesh and Peter are always mindful to pause to be grateful for the team and their achievements.
For Peter, the biggest wins have been having Dexcom, a $40B world leader in continuous glucose monitoring, leading Nutromics' most recent US$14M round; and securing worldwide exclusive rights to the DNA sensor technology, which Nutromics has developed further in-house.
Adding to the in-house capabilities, Hitesh says he is incredibly proud of the team that Nutromics has built to date.
"We've been incredibly lucky to have a fantastic team, supportive investors, and world-class partners who believe in our vision," says Hitesh. "We've managed to attract world-class talent with a united passion to save lives. We have saved around four years of development by bringing in experienced talent into the business."
This incredible team has been enhanced by working with KPMG High Growth Ventures, both say. The KPMG High Growth Ventures team have worked closely with Nutromics' to support the business, presently and as they scale.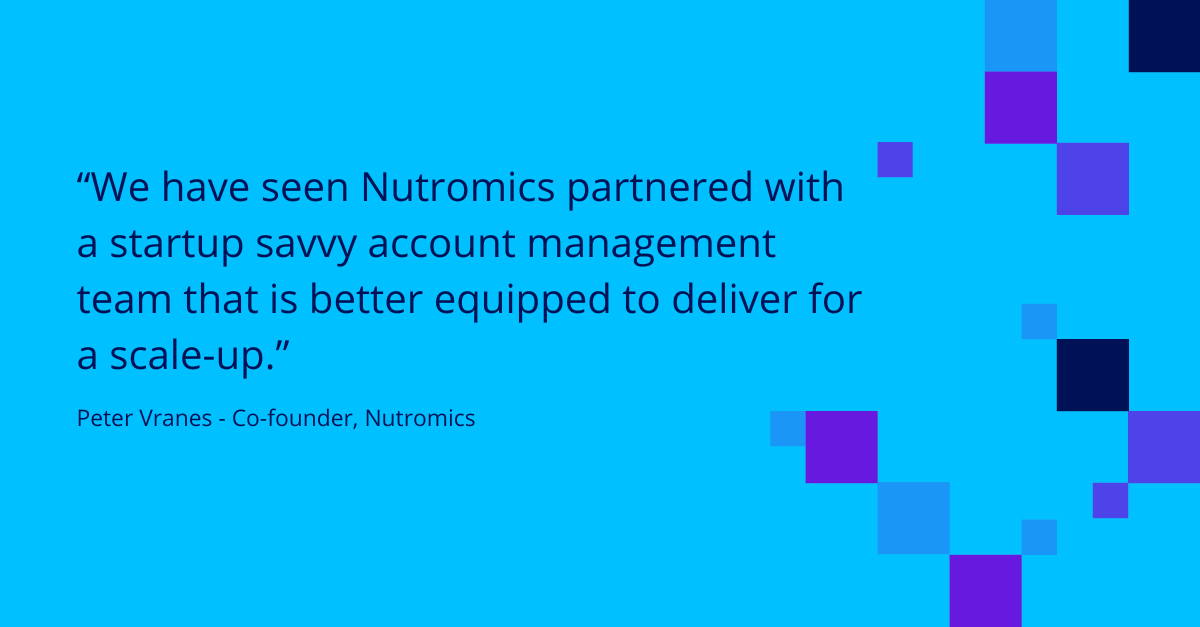 "Our Finance and IP teams have been connected to tax and accounting advisors that have been already made aware of our scale-up context, with KPMG's HGV team coaching these areas of KPMG on our needs and situation. This includes our fast pace and relatively simple corporate structure that is rapidly growing in complexity and global reach. In particular, the latter requires careful thought as we build the business architecture for Nutromics to support our next phase of growth," says Peter.
And grow they will – at phenomenal pace. With such an urgent and pressing remit, Peter and Hitesh say it can often be a balancing act to manage their speed of development with having the right resources and tools to ensure a successful future.
"Something we are very aware of at Nutromics is the urgent need for our product in the healthcare system. Our team are working incredibly hard towards a launch, and we want to be able to support them by giving them the resources they need to achieve these goals," says Peter.
"In tandem, we are continuing to expand our in-vivo studies," Hitesh adds. "It is critical that we provide multiple evidence points demonstrating our technology works. We already have 10 peer-reviewed papers that demonstrate this and are actively working on expanding this pool."
SHIFTING THE PARADIGM OF HEALTHCARE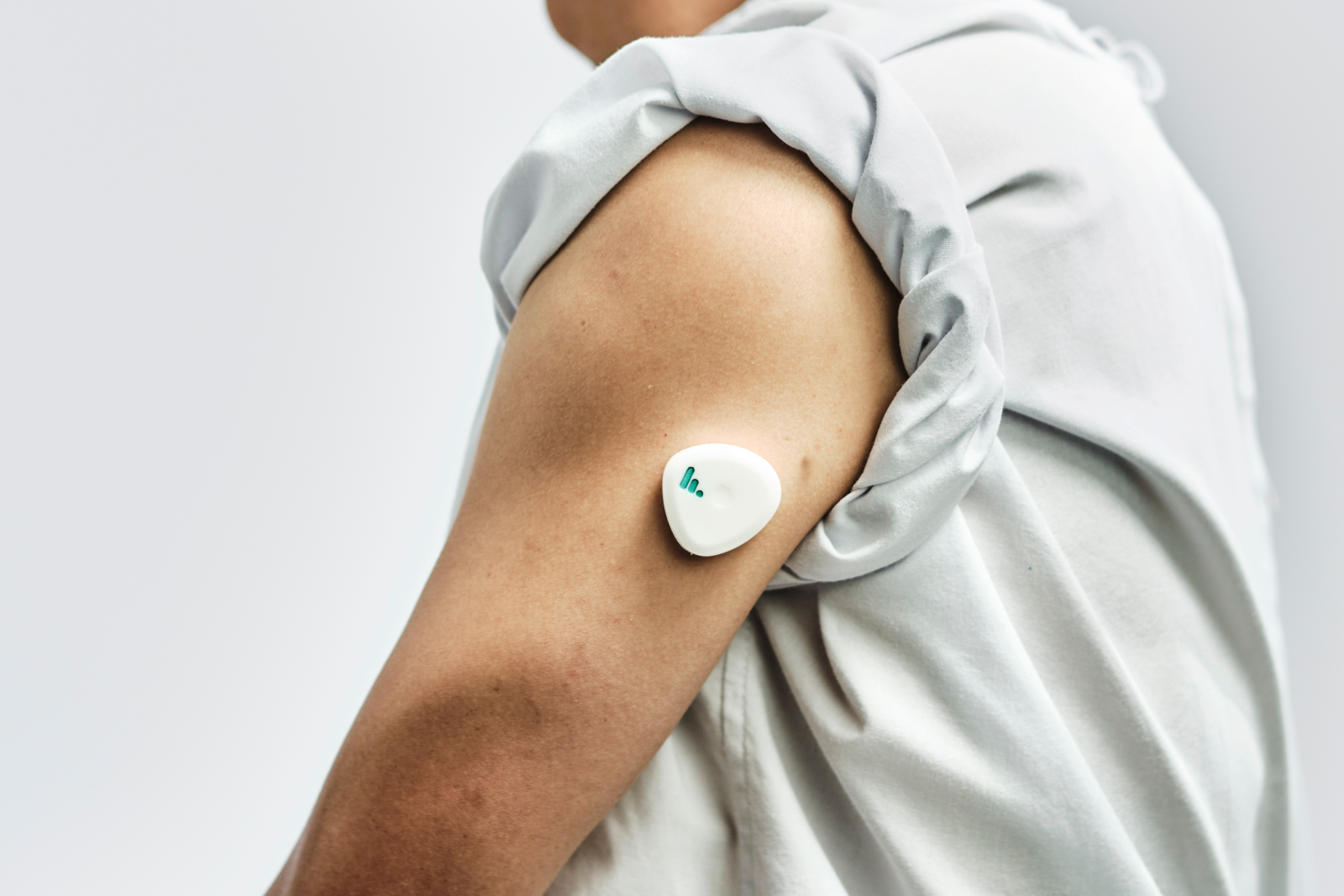 Photo: Nutromics
Following the completion of its recent $14M raise, Nutromics is accelerating its pace of growth and development. Its first goal is to demonstrate and launch a sensor with multi-analyse sensing capabilities. The team is also working incredibly hard towards the launch of its first product, which is expected to launch in the near future.
"We truly believe that this technology will help save lives and create a shift from reactive to proactive healthcare," says Hitesh.
"Our ultimate vision is to create a patch for every patient. We want our technology to be a part of a patient's journey, from the moment they meet a clinician all the way to when they are discharged from the hospital and monitoring their condition at home. We want to provide critical data along the patient paradigm," says Peter.
So what advice would they give to other founders who are about to embark on the roller coaster journey?
"There are two things I'd say. First, it's not the amount of resources you have but how resourceful you can be. Second, always be in capital raising mode – just modify the intensity," says Peter.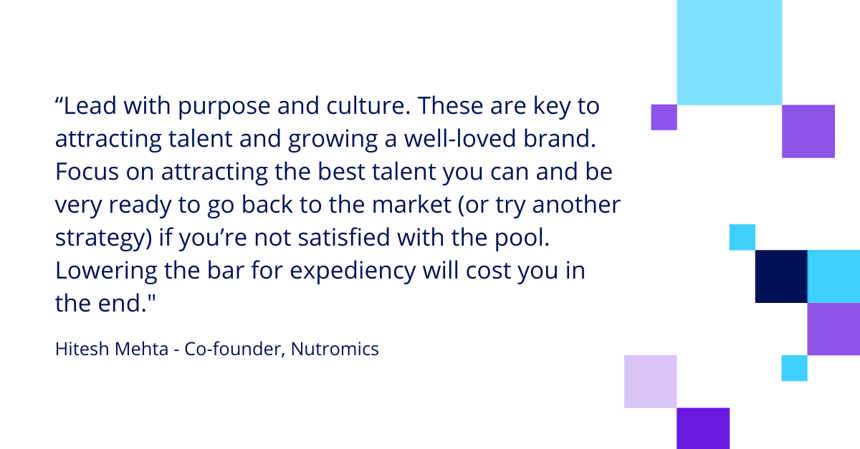 "Finally, don't be a solution looking for a problem. Always keep testing your product-market fit to ensure you are delivering the right product for your customer."
Looking to scale up for success? Get in touch and learn how KPMG High Growth Ventures helps founders and their teams reach their next milestone, from startup to scale and beyond.