How we help Early-stage startups
Services such as R&D, tax and structuring, outsourced finance services, and ESOP (Employee Stock Ownership Plan) are important from Day One and contribute to building a solid framework for growth in the competitive startup landscape. Here at KPMG High Growth Ventures, we free up your time and energy so you can focus on the things that move the needle. More importantly, we're here for the long haul, so everything we set up is with tomorrow in mind - not just today.
End-to-end services
As you scale, your needs become more complex. We help set up structures and processes that work with your growth, not against it.
Accessible Pricing, flexible services
Access the skills you require at a price point that's designed for startups. Whether you want to scale up or dial down, we can flex to your needs.
trusted and experienced team
Our specialists have worked with fast-growth startups across a variety of sectors and stages of growth, from startup to unicorn.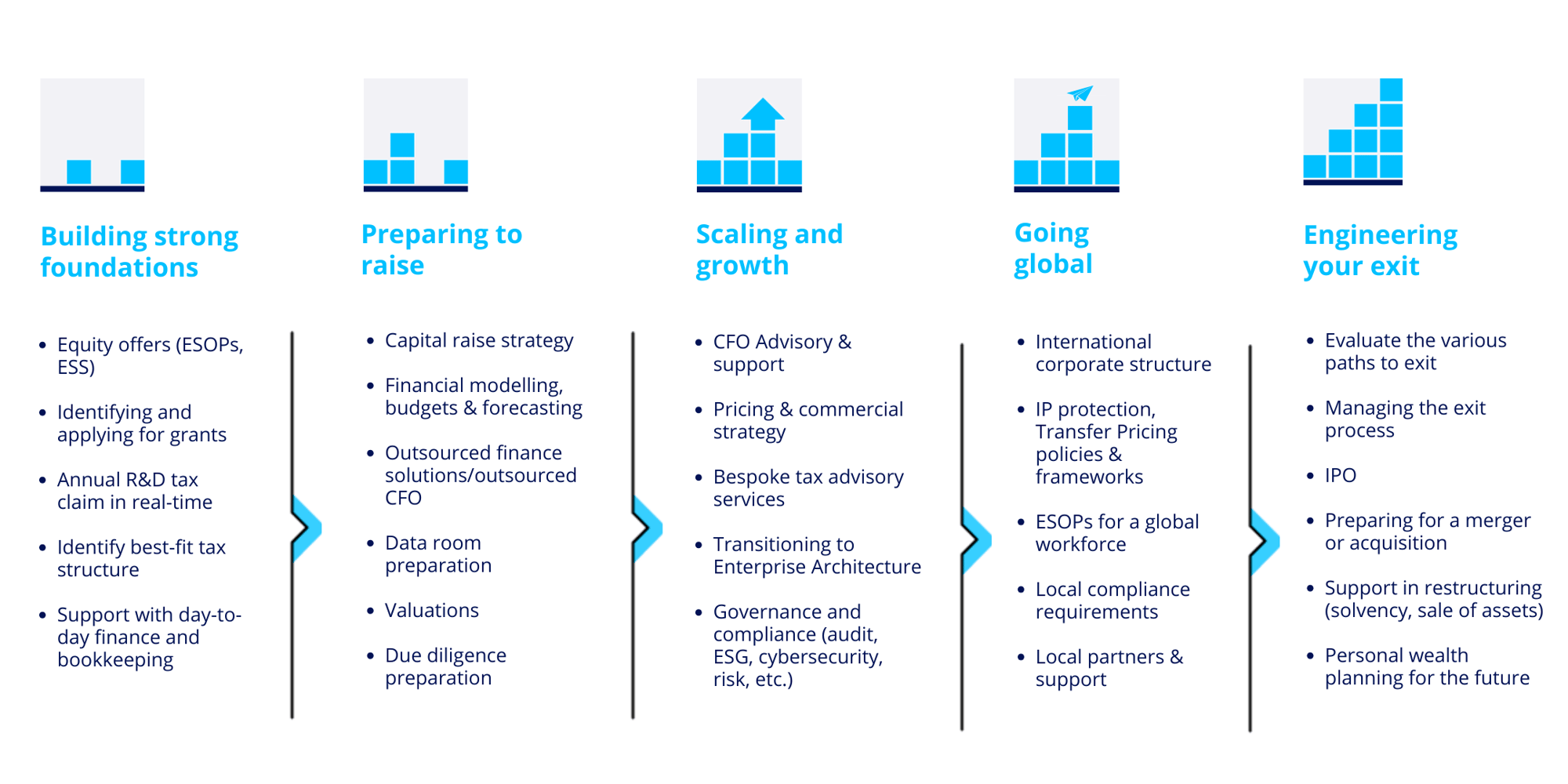 Stay Informed
Feeling time poor? Don't spend hours scouring the web for inspiration on how to move forward. Get the latest HGV insights delivered directly to your inbox.