How we help you in scaling and growth
Scaling a company is inherently challenging. However, this process is infinitely easier if you have the right frameworks and systems in place. That's where our team comes in. At KPMG High Growth Ventures, we help you navigate the complexities of scaling and manage growing compliance requirements, so you can concentrate on maintaining communication, transparency and focus in your team.
End-to-end services
Whether you're ramping up or in the thick of it, we support you to navigate the increased complexity, governance, and compliance requirements that come with growth.
Accessible pricing, flexible services
Access the skills you require at a price point that's designed for startups. Whether it's strategy or implementation or you want to scale up or dial down, we can flex to your needs.
Trusted and experienced team
Our specialists have experience working with fast-growth startups along the growth journey and can help you understand where to accelerate and the pitfalls to avoid.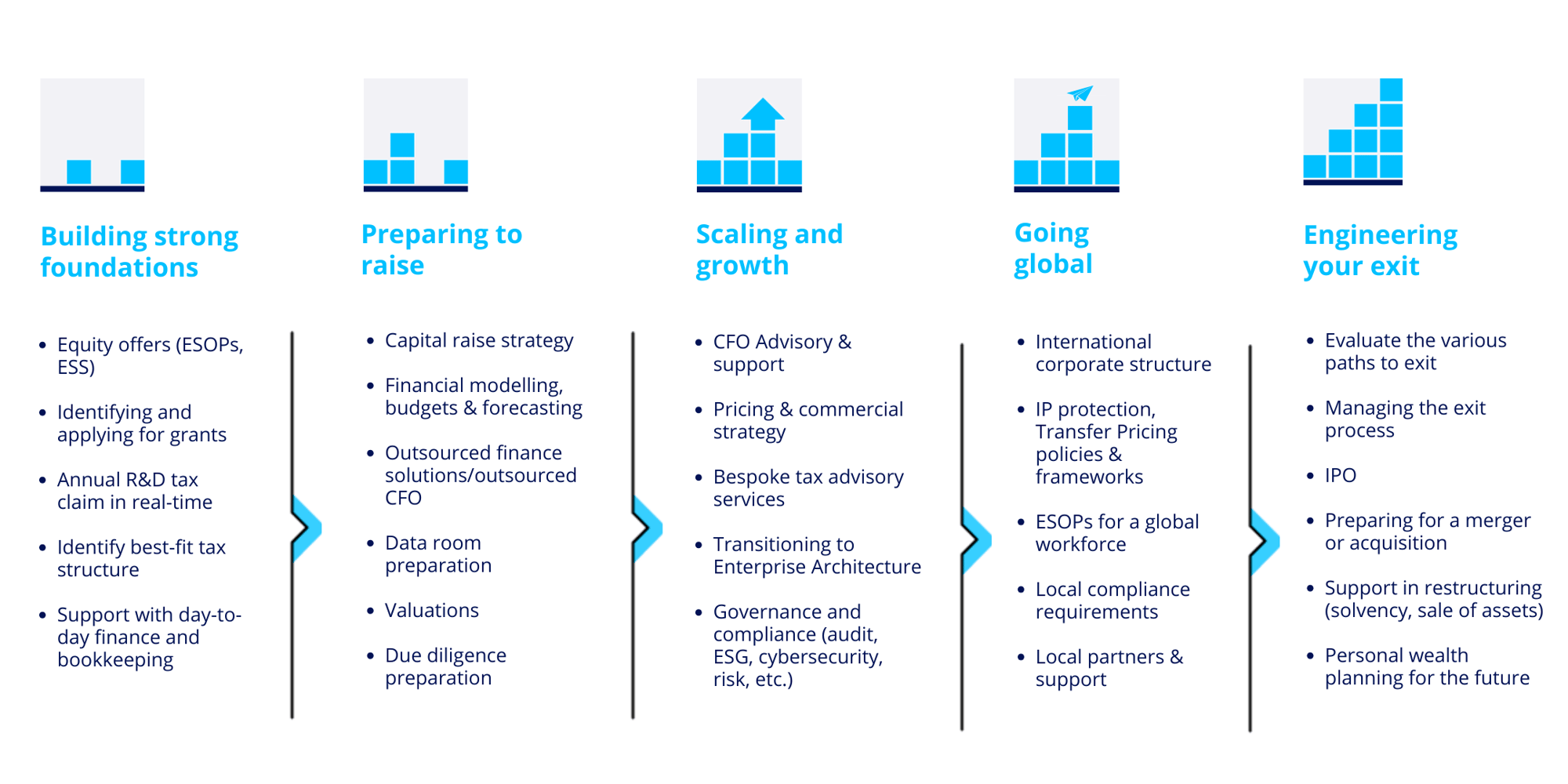 Stay Informed
Feeling time poor? Don't spend hours scouring the web for inspiration on how to move forward. Get the latest HGV insights delivered directly to your inbox.