How we help you in going global
Hiring a team, sourcing local capital, finding customers, setting up shop - the checklist for going global is long and often fraught with difficulty. From the U.S. to U.K., Singapore to Europe, we work with you to establish the processes you need to take your company global.
End-to-end services
From transfer pricing and tax structure to adjusting your ESOPs for a global workforce, we help you manage the compliance and governance requirements of running a global business.
ACCESSIBLE PRICING, FLEXIBLE SERVICES

Access the skills you require at a price point that's designed for startups. Whether you want to scale up or dial down, strategy or implementation, we can flex to your needs.

Trusted and experienced team
Our specialists have experience working with startups expanding to the US, UK, Europe and more. With experienced teams in Australia and around the world, you're in good hands with us.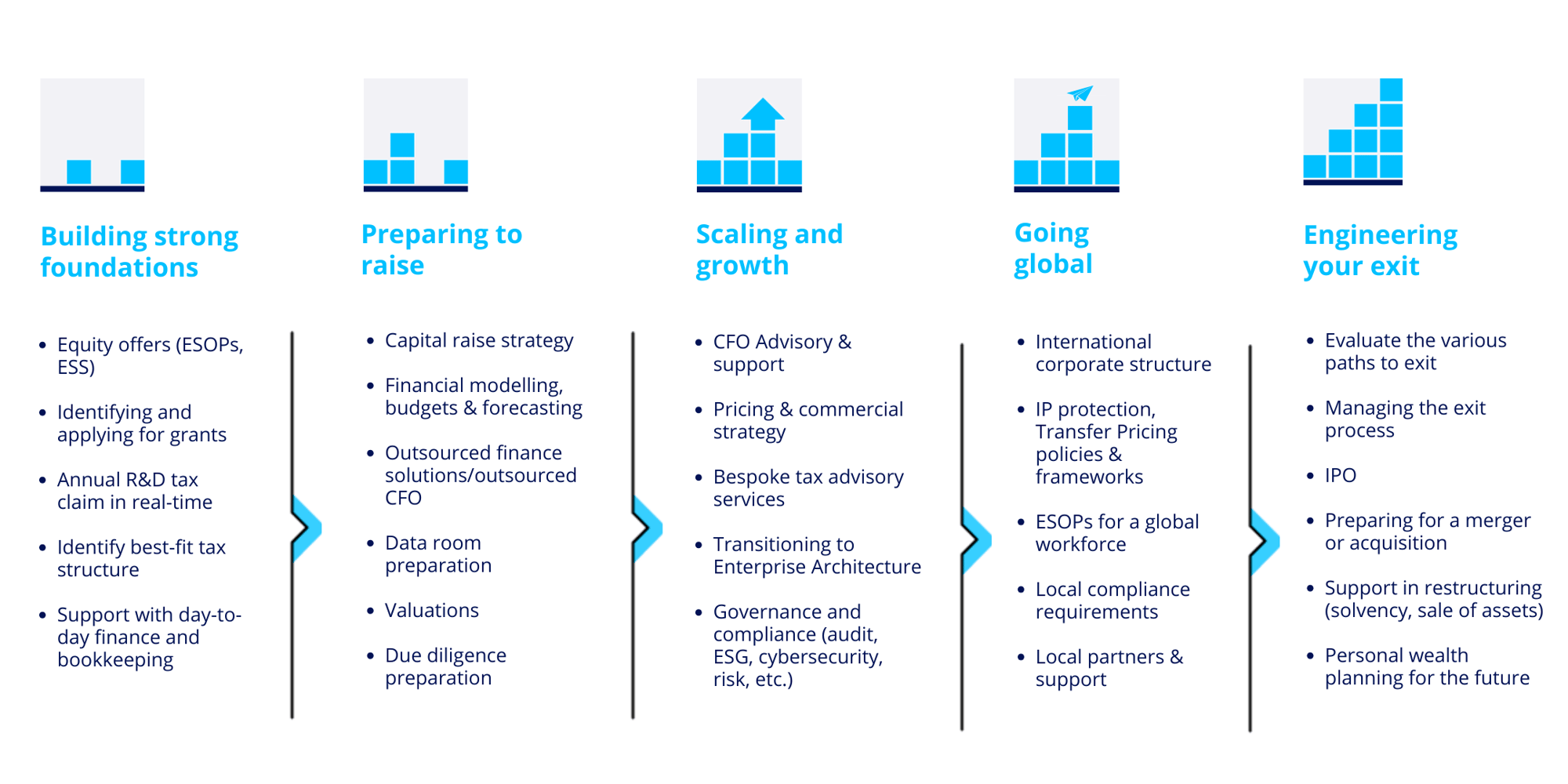 Stay Informed
Feeling time poor? Don't spend hours scouring the web for inspiration on how to move forward. Get the latest HGV insights delivered directly to your inbox.