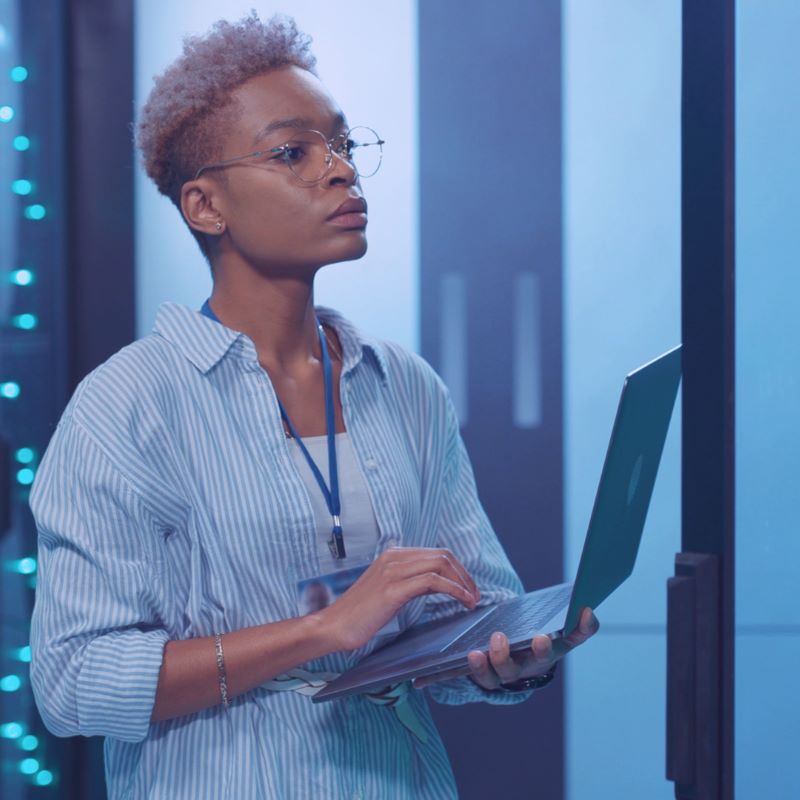 The Department of Industry, Science and Resources (DISR) has released a revised List of Critical Technologies, focusing on key enabling technology fields that will have a high impact on Australia's national interest.
The technologies highlighted by the DISR are notable to watch as upcoming grant programs are likely to prioritise businesses that are either active in, or enabling, these sectors.
Learn more about the critical technology fields below or get in touch with us to learn more about how we can support your startup to access current and future non-dilutive funding options like grants and incentives.
1. Advanced manufacturing and materials technologies
Advanced materials are materials that are either used for their structural properties or functional properties, in order to manufacture or modify materials to improve performance.
The DISR notes that Australia is at the forefront of R&D in nanotechnology research funding, with advanced university research, a skilled workforce, and natural resources that give our nation an advantage in developing and commercialising new materials. However, the DISR identifies that more investment and expertise is required to commercialise these solutions and tackle the economic and supply chain challenges faced by the nation.
Relevant for: Startups with technologies for additive manufacturing and 3D printing, advanced composite materials, or high-specification machining processes.
2. AI Technologies
Unsurprisingly, AI is high on the list of critical technologies that the DISR believes will have an impact on Australia's economic prosperity, national security, and social cohesion. According to the DISR, AI has the potential to improve production efficiency, safety and quality in almost every industry, from cyber security to traffic management, data analysis, and automated investing.

Most notably, the DISR is focusing on three areas of AI to transform existing industries and build new ones: AI for better health, aged care and disability services; AI for better towns, cities and infrastructure; and AI for better natural resource management.
Relevant for: Startups using AI, particularly those focused on healthcare, aged care, disability, infrastructure, or resource management.
3. Advanced information and communication technologies (ICT)
From processing and transferring data at greater speed and volume to supporting space communications, advanced ICT capabilities help build an interconnected nation. Smart technologies are already being embedded in the Australian workforce and physical environments and, with the right infrastructure and support, DISR believes these technologies can make Australian industries more productive and businesses more competitive.
Relevant for: Startups developing or leveraging technologies such as advanced data analytics, advanced optical communications, virtual worlds, and protective cyber security technologies.
4. Quantum Technologies
Following the release of the First National Quantum Strategy in early May, it should come as no surprise that quantum is a critical technology for 2023. Quantum technologies of interest include quantum computing, post-quantum cryptography, quantum communications and quantum sensors.
The focus on quantum technologies will enable Australia to build our research strengths, manufacturing capabilities, and world-class quantum talent, and cater to niche markets such as quantum sensing in resources and space exploration.
Relevant for: Startups applying quantum in a range of fields, from data security to medical imaging, improved logistics and utilities, and more.
5. Autonomous systems, robotics, positioning, timing and sensing
This group of technologies encompasses robots and autonomous machines, as well as satellites and systems that measure position, navigation, or timing data. DISR predicts that these systems and technologies could increase workforce productivity by up to 50%. More importantly, these technologies are particularly valuable for regional Australia, which requires more resources to attract and retain skilled workers and support economic growth.
Relevant for: Startups developing autonomous technologies such as drones, swarming and collaborative robots; advanced sensor technologies; advanced imaging technologies; and advanced aerospace technologies.
6. Biotechnologies
Whether it's cellular or biomolecular processes, biotechnologies help to improve the health and wellbeing of Australians, while also bolstering the economy and environment. Australia is already a leader in biotechnologies, and DISR believes the nation needs to build strong international partnerships and trade relationships so we can continue to improve quality of life, protect or prevent disease, and solve environmental and agricultural challenges.
Relevant for: Startups leveraging or manufacturing biotechnologies, including synthetic biology and biological manufacturing, neural engineering and brain-computer interfaces, genome and genetic sequencing, and more.
7. Clean energy generation and storage technologies
Aligning with the push for Australia to become a "clean energy superpower", the DISR has prioritised technologies that provide clean and renewable ways to capture, generate, store and use power. Notably, the DISR identified wind and solar power, hydrogen production, and battery industries as key market opportunities for the country. Grant opportunities are already available in this sector, including the ARENA Driving the Nation program.
Relevant for: Climate tech startups building technologies to transition Australia to clean energy. These could include emissions reductions technologies to advanced energy storage, large-scale renewable energy generation, low-emission alternatives to fuel, and more.
What does it all mean?
Over the coming months and years, we would expect to see more grants and funding opportunities aligned with these critical technologies. If your startup is operating in one of these seven areas, it would be beneficial to keep an eye on non-dilutive funding opportunities as they're released in the future.
Sign up to our newsletter to get the latest updates on non-dilutive funding options, or reach out to us to see how we can support you in identifying and applying for relevant grants and incentives.