From the well-beaten road as a finance grad to the path less travelled in the startup eco-system, the new (since October 2023) Group CEO of Australia's premier startup community, Stone & Chalk is no stranger to hard work. His personal story mirrors the growth of the organisation he now leads.

Christopher Kirk was one of the first employees for the entity back in 2015. He joined Stone & Chalk only six weeks before it opened, when all the team had was a crazy plan to put Sydney and NSW on the map as a place where fintech companies could thrive.

"I never expected to be with any company, let alone an organisation like Stone & Chalk, for nearly 10 years," he said.

Stone & Chalk has become Australia's national platform for startup innovation, encompassing physical co-working communities in Sydney, Melbourne and Adelaide as well as entrepreneurial programs, events, and virtual support for emerging technology founders across the country.

Every day, 1,800 startup employees use a Stone & Chalk service, with the organisation helping more than 10,000 founders since it began. It's a scale that Chris couldn't have imagined when he made the leap from corporate life back in 2015.

"After uni, I took the first job with the nicest harbour view, which happened to be the graduate program at AMP. It was a great job and a good career, but I found myself drawn to the AMP Corporate Venture team, who were investing in startups."

Fintech was starting to boom and Chris had the opportunity to meet incredibly ambitious, intelligent, and charismatic startup founders.

"It really drew me in, to see the perspective of people wanting to have a big impact on huge problems that matter for the world," he said.
At the time, the Committee for Sydney had commissioned a report from KPMG which identified that one of the key things holding Sydney back from realising its potential as global fintech powerhouse was the lack of a true centre of gravity for fintech – a place where founders, investors, and industry could gather.
The ideal product-market fit
Chris was tapped to become the first employee of a new hub, working alongside a small team that included foundational CEO Alex Scandurra, fresh from running the Barclay's Techstars accelerator in London.

Operating on limited resources that had to be begged or borrowed from industry partners and sponsors, the team had to be super hands-on in those early days. From weekends painting the walls of the first Sydney hub on Bridge Street with chalkboard paint, to handing out t-shirts to CEOs and government ministers at the opening event – they did it all.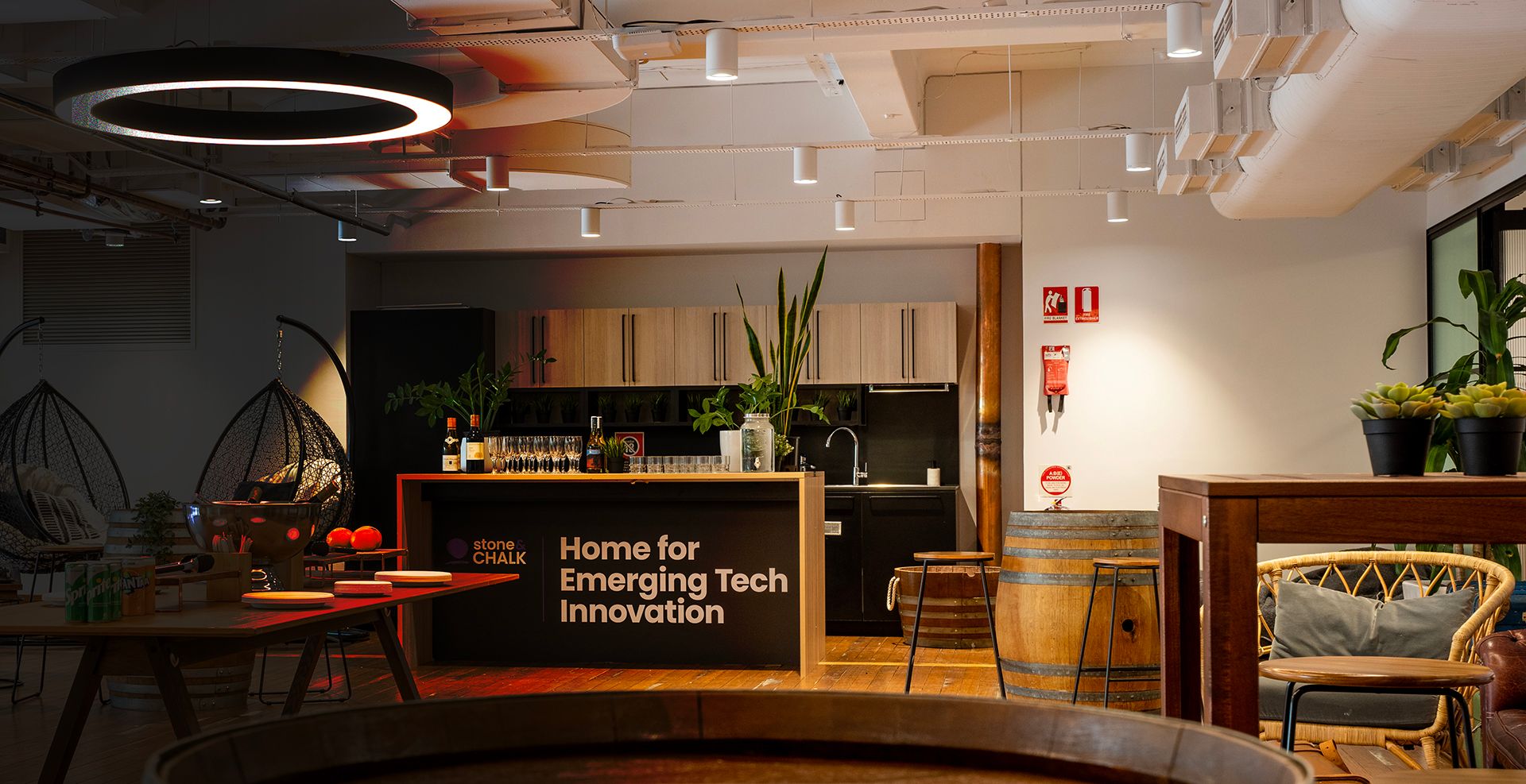 From inception, Stone & Chalk found itself at the heart of an emerging fintech eco-system in Sydney – a place where Chris would find himself introducing the CEOs of major banks to fresh-faced founders or arranging mixers where RBA governors would rub shoulders with startup tech engineers.

"Founders need to understand the value of timing and product-market fit. Stone & Chalk's launch is one of these beautiful stories of when you have amazing product-market fit; a proposition that the market desperately needs but nobody realises it yet," says Kirk.

Since starting in Sydney, Stone & Chalk has expanded its footprint and remit. Today you will see startups working across any number of verticals – from spacetech to quantum to agtech to cyber. Acting as a super-connector, Stone & Chalk builds a complete suite of initiatives and programs to help startups and scaleups through their entire lifecycle, from idea to exit. It is a truly collaborative ecosystem for corporate sponsors, investors, governments, and founders to support innovation.

One example of Stone & Chalk's program is the Future Technology Program, run in collaboration with KPMG, which aims to help startups introduce better technology, better innovation and better thinking into the economy.
CHARACTERISTICS of startup success
Over the years Stone & Chalk has seen the creation of some of Australia's most recognisable startup stories with well over $1 billion in funding raised and 100,000 jobs created during that time.
"There are so many great founder stories," Chris says. "Our first unicorn was insurtech startup Cover Genius, valued at over a billion dollars in 2021. It was an incredible moment for us, to see a company all the way through the lifecycle from founding to unicorn status - and to continue to see them grow successfully."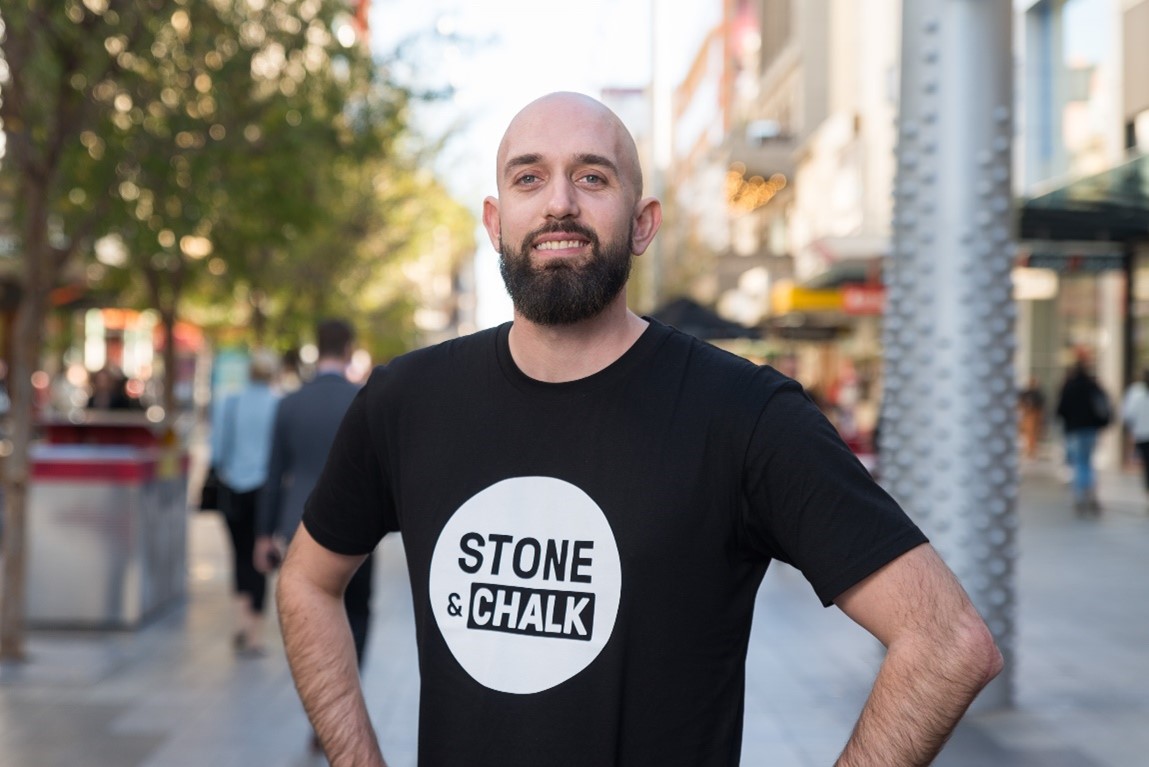 Founders who make the leap from idea to international business have graft, gumption, and most of all: stamina.

"I'm incredibly proud of founders like Katherine Connell, the CEO of Brighte. She pitched the idea to me when she was still an exec at Macquarie. She said, 'Hey, I've been pitching this for two years. No one's listening. I'm thinking about quitting my job.' Now she's taking on arguably one of the world's biggest challenges around the transition to renewables and has raised capital from people like Mike Cannon-Brookes and Malcom Turnbull."

Chris also points to the many founders who may not be focused on metrics like raising capital or growing international teams, but tackling big, bold, audacious things. He calls out the example of South Australian Stone & Chalk resident Equatorial Launch, who will be launching rockets into space from Australian soil.

So, what separates the founders who succeed from those who fail?

"There's some who you know will make it, and some who surprise you," he says. "I've seen the impact that people who are ambitious and back themselves can have, and those who can articulate their vision. Often the entrepreneurs that are able to sustain intensity and focus over long periods are the ones that achieve that breakthrough success."
The path to ceo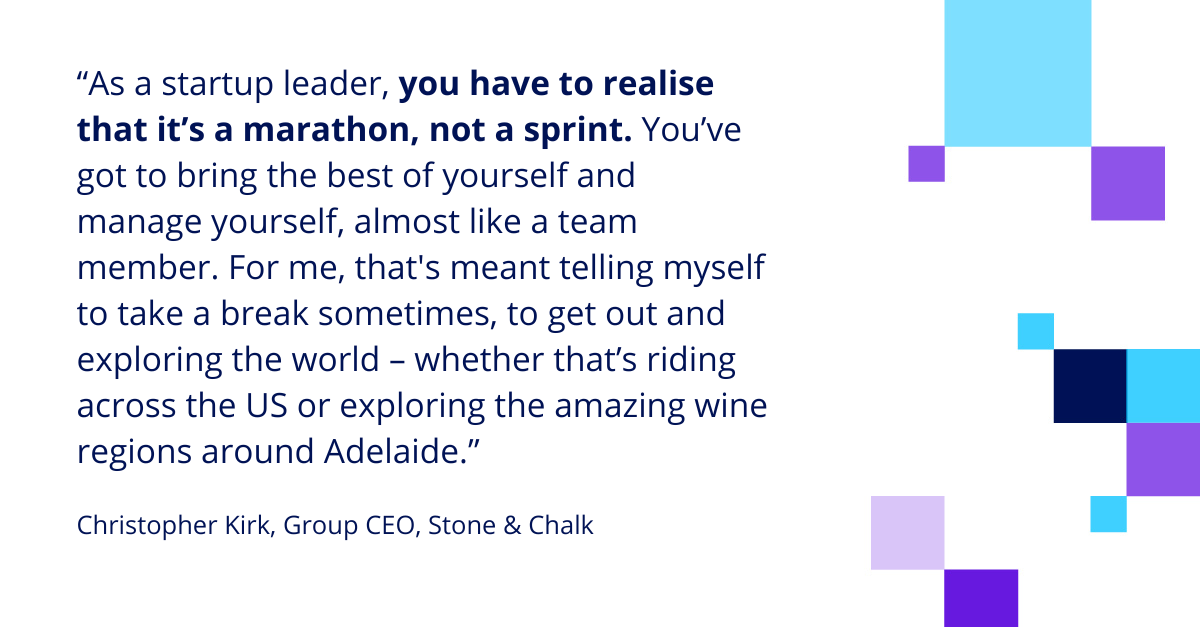 With an eye to the next two years, Chris reflects deeply on his own startup journey and the energy required to sustain personal and professional growth.
"It's been an incredible personal journey; I've had the opportunity to develop every single year. I've had to ask, 'Okay, what's the next chapter? Who do I need to be? What does that look like?'"

Something most founders can understand is the need to find a balance. From the opening of multiple locations across Australia on tight-budgets and on limited resources, to building out programs and the Stone & Chalk team, dealing with sustained the growth is always a challenge.

After the opening of Stone & Chalk's second location, Chris took six months off to bicycle across the US. In 2019 he moved to Adelaide to establish Stone & Chalk hub in South Australia, opening at Lot Fourteen.
Supporting the founder journey
Chris has big plans for Stone & Chalk. His goal is to transform Australia into a sustainable tech-driven economy. This will be done by supporting more Australian founders to build more startups, faster than ever before. It means helping founders to grow quicker, better and cheaper than they otherwise would have been able to.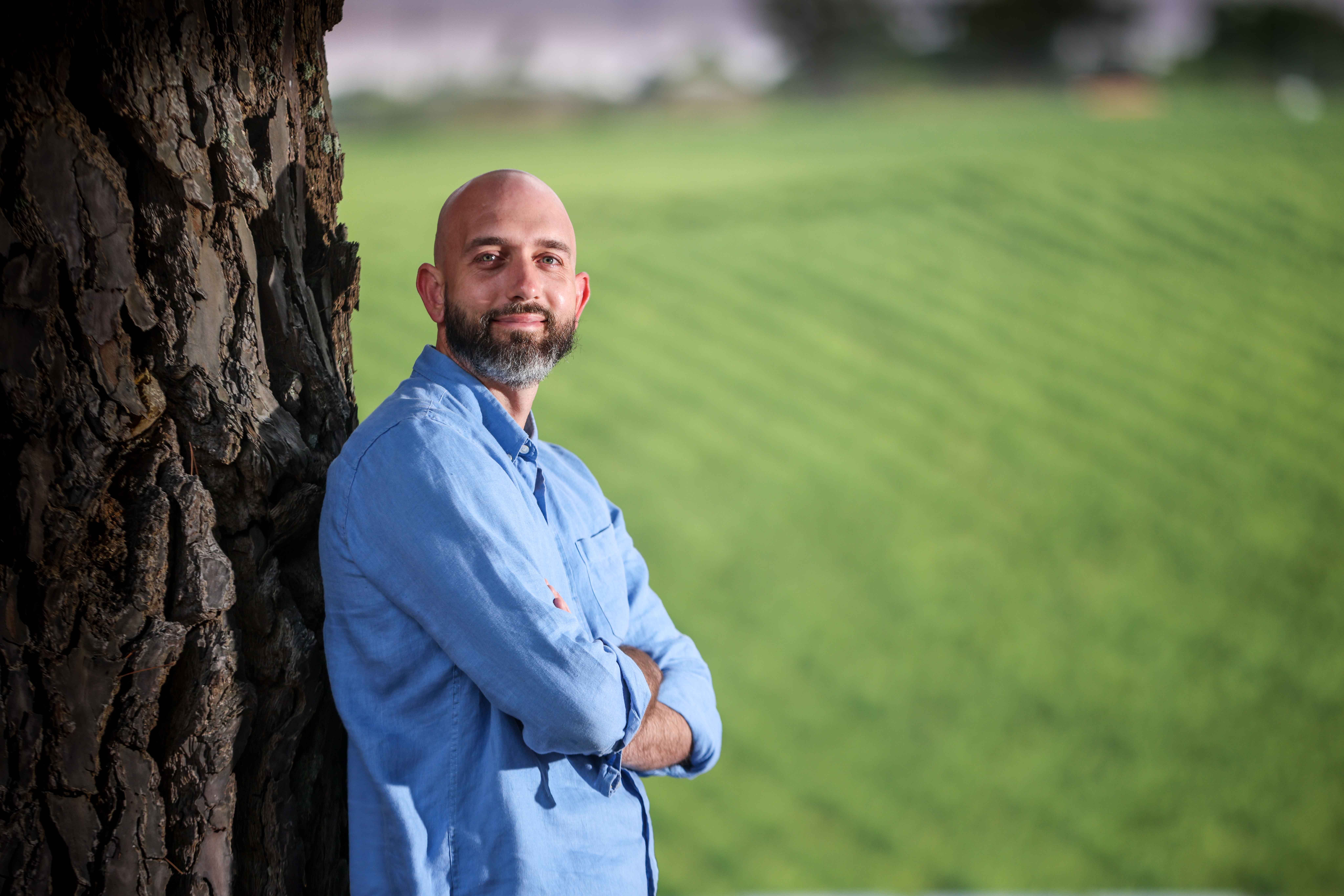 "As a founder, you also need to focus on maintaining the culture that enables your business success. The feeling of walking into one of our hubs hasn't changed since the early days," he says. "A huge part of that is deliberate. The value creation of Stone & Chalk is increasingly less about what we do, it's about the Stone & Chalk community and the way in which they pay it forward to support each other."

After all, founders don't grow companies by themselves.

"When I look at some of our most successful founders, they have partnered with, bought from, or secured capital from someone sitting 20 metres away from them in the same building. It's incredible to step back and watch. Our continued growth is really exciting, because we can just have more and more impact."
Learn more about Stone & Chalk here.