Find us another investor who is a mechanical engineer turned MBA graduate turned VC and aerospace startup CFO.
We'll wait.
To say Chris Quirk took a less than traditional route to his current role would be an understatement. But for him, every twist and turn has been seemingly inevitable – a reflection of his innate desire to tackle real-world challenges (and solve them).
"My interests have always revolved around solving complex problems," he says. "Each career pivot I've made has been a result of feeling restricted in my freedom to chew on an interesting problem."
A mechanical engineering graduate, Chris was initially drawn to this sector because of this desire to solve problems – but once he started his career, he found that many of these problems had been solved and standardised. The same thing happened in finance: he studied an MBA to move into finance but found that he didn't derive the same enjoyment in solving business problems in the corporate world as he did in his studies.
It was only when he moved into the startup ecosystem that he finally felt he found his calling.
"I found endless challenges to overcome and far fewer standards or corporate bureaucracy to restrict the solutions or pace of change."
Today, Chris has plenty to sink his teeth into as a Principal at Rampersand, where he helps support founders to achieve their abnormal potential.

Ramping up with Rampersand and High Earth Orbit (HEO) Robotics
"The biggest highlight in my startup journey has, without a doubt, been helping Founders bring their vision to life and seeing that develop into reality," reflects Chris.
"The first successful run of a product, first deployment, the first contract, the first customer's face light up when they understand the potential."
Chris gets to witness this firsthand in his role at Rampersand, where he says the day-to-day can range from seeking Founders with abnormal potential and helping Founders that Rampersand has partnered with to achieve their abnormal potential, to continuing the firm's legacy as a premier seed investor and helping build the startup ecosystem.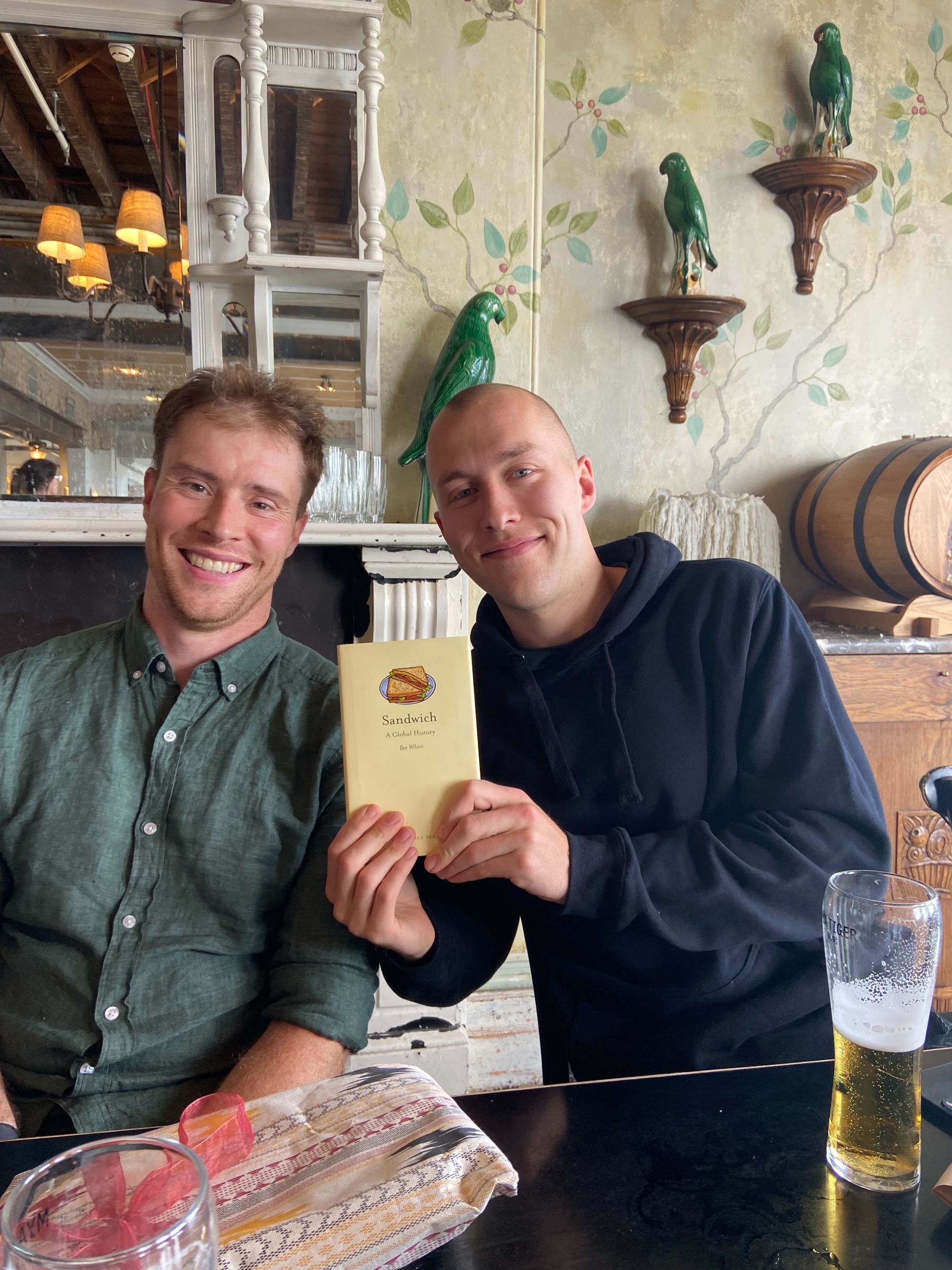 Chris is committed to building the startup ecosystem in his role at Rampersand and HEO Robotics.
But that's just one half of his working life right now. The other is at High Earth Orbit (HEO) Robotics, an aerospace startup that helps governments and satellite operators to look after their assets in space, from space. Chris started as the CFO nearly half a decade ago, before stepping back to the role in an advisory capacity.
"While HEO didn't need a full-time finance person, it still needed finance support and advice, and I still love the Founders, the vision, and the company. So on evenings and weekends I help the Founders think about their financial strategy, and get on the tools for modeling runway and burn."
Does that keep him busy? Absolutely, Chris says – but it's 100% worth it because it helps him keep a finger on the pulse and understand the operator perspective.
"An investor role is not a 9-to-5 gig, but I find that casting my mind to financial operations and strategy in a startup helps my role as an investor, so it is worth the sacrifice. It keeps me grounded to the realities of running a startup at an operational level and the challenges of growing a company."
Build defensible, scalable startups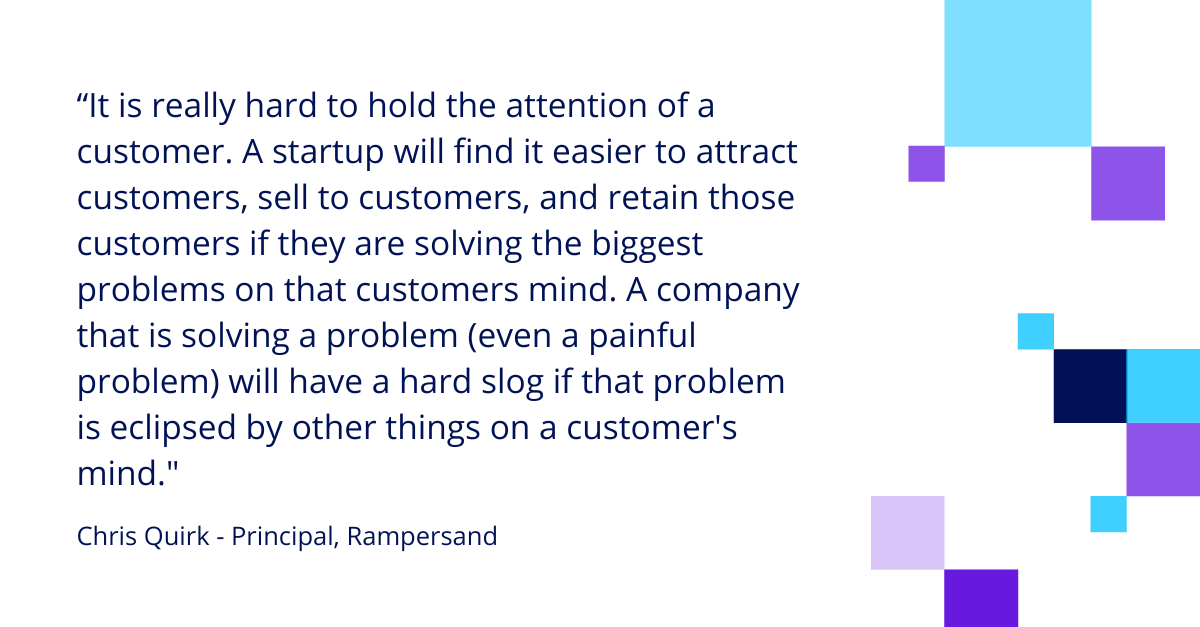 With his dual perspective as a startup operator and a VC, Chris has a clear point of view on what it takes to build a successful (and investible) startup – and having a unique point of view is at the core of this thesis.
"The Founder's unique insight into the problem space, the solution, or the customer is critical. We believe that a product needs to have a 10x better user outcome before a business will take the risk of trying something new. The kind of jump in user outcome can only come from something unique, otherwise the solution would likely exist already. Also, it has become so easy to build software that it is hard to stop competitors replicating features quickly, unless there is something the Founder knows or controls that is out of reach of competitors."
Building on this, Chris notes that founders should also consider whether the problem they're solving is a first order problem.
"It is really hard to hold the attention of a customer. A startup will find it easier to attract customers, sell to customers, and retain those customers if they are solving the biggest problems on that customers mind. A company that is solving a problem (even a painful problem) will have a hard slog if that problem is eclipsed by other things on a customer's mind," he says.
In addition to this, Chris says that as a VC he also looks at scalability, both of the product and the go to market.
"The ability to scale a product is important for a company to grow with capital efficiency. We are looking for companies that can turn the investment into their vision as efficiently as possible because future capital will dilute the earlier investments," he says.
"Finally, the ability to scale the go to market. If a product can be scaled rapidly but the cost to acquire more customers is high, the startup will end up spending most of the investment with Google or Meta, or on enterprise sales people, which will slow down their path to achieve their vision."
With his keen interest and experience in space, Chris also offers some additional insight for founders taking humanity to the final frontier.
"Space startups face many of the challenges of deeptech startups (long build cycles, high capital requirements, and specialist expertise) but with the added challenge of launch and satellite operations. It can be a long and lonely road for a spacetech startup but the moat that is created when you're operating in orbit is high," he says.
Chris also believes space founders need to be even more commercially switched on as the journey to profitability can be long and it's often difficult to pivot or switch gears midway through.
"Companies need to be more mindful of runway and the milestones that investors want to see for the next round because it is harder to pivot quickly, and revenue can be too far away to extend runway. It's hard to earn revenue with a lean MVP in space compared to SaaS software," he says.
"Moreover, if the startups are selling to other space companies instead of terrestrial customers, it's important to remember that the customer list is short and the incumbents are not known for rapid adoption of new technology. This conservatism leads to long sales cycles, even after a technology is developed."
Profitability equals power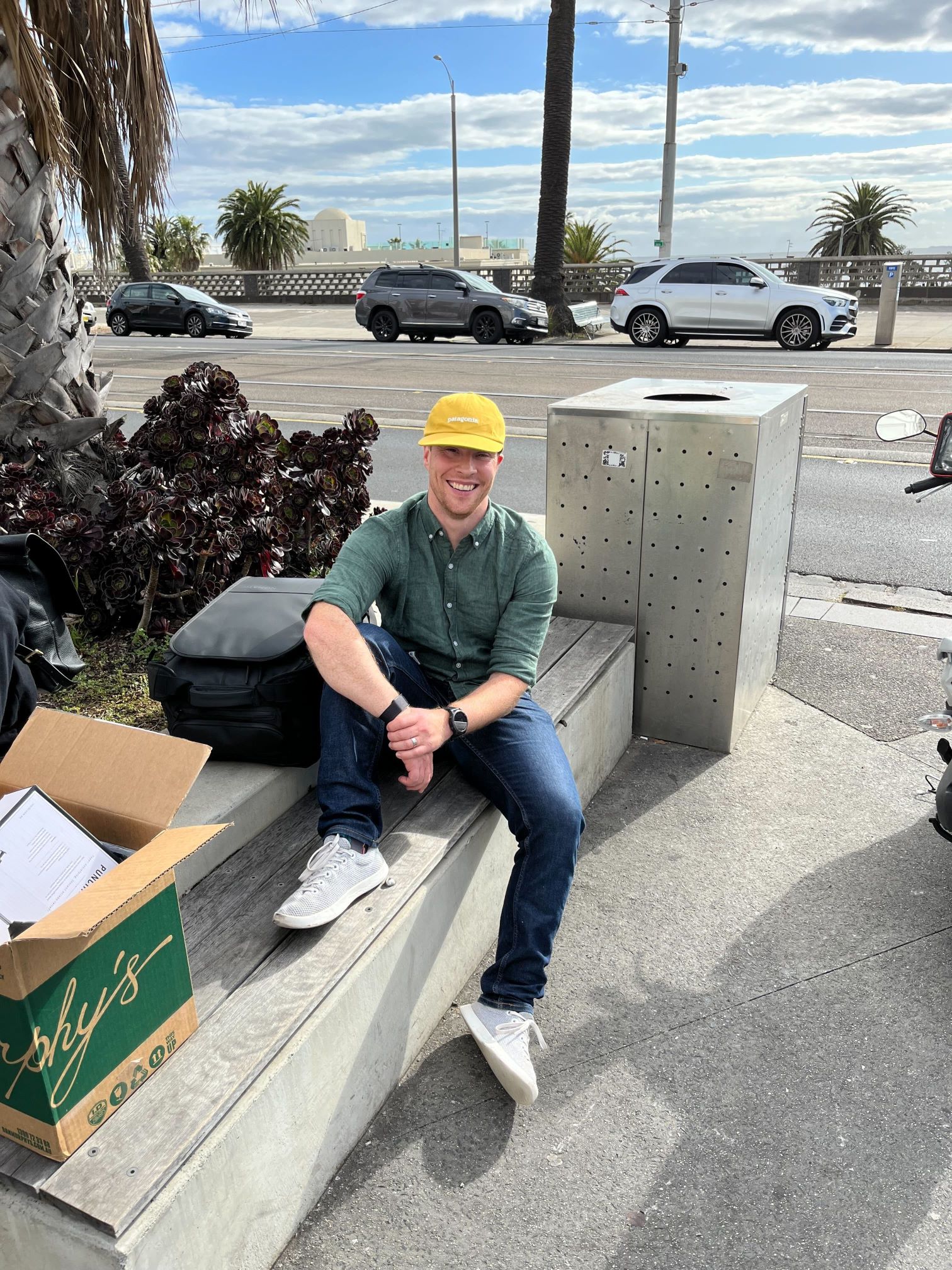 Chris says a clear pathway to profitability is key for startups, regardless of sector.
Working with Paul Naphtali, who is famously bullish on the Australian startup ecosystem, Chris has adopted an industry-agnostic approach to investing. However, knowing his propensity for tackling large scale problems, it's no surprise that there are three sectors that Chris is particularly excited about: climate, space (unsurprisingly), and logistics.
"I think there is a lot of potential in logistics, a traditionally unsexy industry, from paper and pen processes to overly complex structures that can be addressed with well-written software. It is also fragmented with legacy incumbents. Quantum computing will upend logistics, but I think there is a lot of scope to transform the industry before that time," he says.
Regardless of the sector, Chris says founders need to have a clear grasp of profitability to build thriving startups.
"I don't think a startup needs to be profitable in the early stages but having a plan to get there within the existing runway is important. A founder will have far more control over their destiny if they have the choice of raising capital or reaching profitability, as if there is no capital or expensive capital they can grow the business organically for a time before deciding whether they need capital again later."
Learn more about Rampersand here.